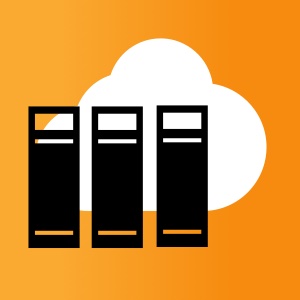 We offer a broad and customisable range of servers, configurable with Windows or Linux in shared virtualized or dedicated versions, so whatever requirements you have for your business  application, we have the solution.
Secure Replicated Data-centers
Worried where your data is?
Don't be, all our servers are protected across our data-centers and never leave the EU
Low Cost
We offer true dedicated or shared DR Servers from as little as £39/mth
Now that's value
Windows and Linux
Whether it's Windows or Linux, Virtualized, Clustered or Stand-alone, we have it covered.   All our Servers offer the same class leading reliability, security and performance
Guaranteed Bandwidth
Up to 200Mbps of blazing fast and guaranteed bandwidth to and from your servers.
Our Data-centers have over 500Gbps bandwidth.
Dedicated for You
We offer dedicated, shared and virtualized servers.
Finding the right solution couldn't be easier
Scaleable Performance
We offer fully customisable and scaleable solutions to perfectly match your requirements and budget.
Why use a Tiger-Hosted Server?
Apart from the obvious low pricing and exception Support we provide, TigerNet's Hosted Servers are all hosted and maintained by us directly.  No outsourcing or passing on to a 3rd, 4th or 5th party.
Equally important is to know where you data is.  TigerNet only use secure datacentres based in the UK and northern EU.
With flexible configurations on all platforms, we build the server that's right for you.  If one of our standard plans doesn't suit, simply let us know and we will configure one that does.
Plans and Pricing
Simply choose the plan that's right for you or call us to discuss your requirements.  All our plans are customizable to meet your individual business needs, without charge.
Fully customizable to suit your needs - Please ask for details
Server Type

CPU

Memory

Storage

Linux

Windows

Bandwidth

Monitoring

Support

Managed Backup

Assisted Setup

Custom Options
Level 1
Basic Performance
Virtualised Shared

2 vCores

4GB

100GB

Included

+£29.00/mth

1TB/mth

24/7 Monitoring

9×5 UK Support

No

No

Call for Custom Options
Level 2
Superior Performance + (Application or Web Server)
Virtualized or Dedicated

1 x i7 CPU

64GB

2 x 250GB

Included

+£29.00/mth

Unlimited

24/7 Monitoring

9×5 UK Support

from +£10/mth

Yes

Call for Custom Options
Level 3
Ultimate Control & Peformance
Dedicated

1 x HexCore CPU

128GB

2 x 2TB RAID

Included

+£29.00/mth

Gigabit Unlimited

24/7 Monitoring

9×5 UK Support

from +£10/mth

Yes

Call for Custom Options
Frequently Asked Questions
Are there any hidden costs?
All the costs are clearly laid out in the pricing tables for the standard plans.  If you require a specific configuration or would like our technical team to assist with additional setup e.g. Security, VPN, Printers etc then additional charges may be incurred.
What Hypervisors do you support?
We offer and support both Xen Server and Hyper-V to suit your requirement.  We can even use you own OS licences if desired.
Please call for more details
Don't Be Shy
If we didn't answer all of your questions,
feel free to drop us a line anytime.
Or Call on our Freephone number 0800 4 586878